Art Furniture
---
---
Tables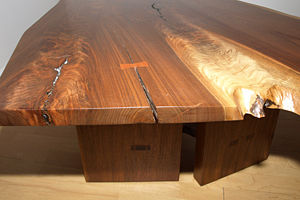 Tables are a place where people spend time. Whether celebrating a holiday or sharing a carafe of  wine; hammering out a contract or helping with homework, they are the stuff of relationships. They become an integral part of their surroundings and should convey the owners' sense of style. We at Rode Furniture design and build custom wood tables for every room in the home, apartment or professional work space that are intended to last generations. We hope you enjoy this Photo Gallery as a sampling of our current designs and welcome collaborating with you and/or your designer to build a custom piece of furniture that you will be proud to call your own creation.  This gallery includes coffee tables, dining tables, console tables, end tables, zafu tables and more. Please note that  all the items listed are available for purchase, unless listed otherwise.
Lighting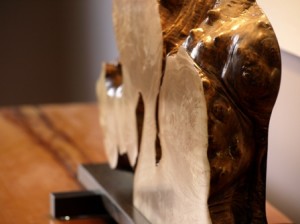 Atmosphere is created with light more effectively than any other means.  The whole ambiance of a room can be altered with modern adjustable lighting and should be able to invoke whatever mood is intended. In a balanced space there should be up lighting for general illumination and more task oriented lighting to suite the specific design needs of a particular space. At Rode Furniture we appreciate that this means "tuning" a room and we are delighted to work with your interior designer or decorator to make your space inviting and flexible.  Rode Furniture offers Floor Lighting and Table Lighting. Light your home, apartment or office space; foyers, dining rooms and more.  Lighting mixed with Art Furniture can offer practical and aesthetic benefits.
Sculpture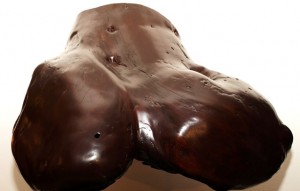 A
ny public or personal space will be enhanced with unique expressions of art. Whether on the wall or a pedestal there are few things that instigate conversation like a well balanced and tasteful example of unique creativity and demonstrates that you appreciate the benefits of being surrounded by intuitive beauty. Kudos to you art lover.
"The artist is a receptacle for emotions that come from all over the place; from the sky, from the earth, from a scrap of paper, from the passing shape, from a spider's web."
  – Pablo Picasso, Painter
"At some point we've got to stop asking ourselves what is the meaning of everything, maybe it's not so very important what it means. It's probably more important what the sense of it is… they are two very basic and different things."
–  Tony Cragg, Sculptor
More Furniture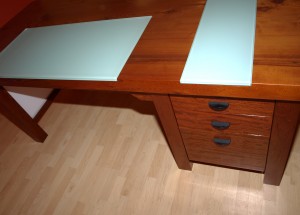 Customizing Life. We find ourselves customizing everything from our iPhone/iPad covers to our cars. As a society we crave the ability to call something our own. As much as we like the idea of fitting in or conforming to the masses, there is something gratifying about standing out and expressing yourself. When looking to inspire a living space or corporate setting think of how a custom piece of furniture can inspire and impress your guests and clients. At Rode Furniture we can work with you to interpret your individual sense of style to create a design that you can call your own! Custom fit your space for a growing family, top notch executive conference room, or the new over-sized vaulted family room that needs the perfect something. Inquire about a bespoke custom furniture piece by Ed Rode, one of New Jersey and New York's top furniture designers.
© Copyright Custom Designed Wood Furniture NJ & NYC | Rode Furniture - Designed by Pexeto